Sent. Delivered. Acknowledged. In seconds.
If your organization relies on time-sensitive information to make critical decisions, you need advanced business messaging. The Zipit Enterprise Critical Messaging Solution™ provides a timely, reliable, secure texting and business communications solution through a revolutionary integration of wireless technology, cloud infrastructure and patented software. The result is immediate, accountable communication that lets you streamline your operations.
One business messaging solution.
Many powerful options.
The innovative Zipit Enterprise Critical Messaging Solution™ is purposefully designed to resolve communication challenges by offering:
Priority business messaging that rises above the noise to get your attention
Simple, secure text messaging that allows you to confidently send PHI
Instant feedback of message status for the sender
Smart message workflows that automate time consuming communication processes
Powerful analytics that provide accountability and enable process improvements to maximize your ROI
Integration with connected devices for delivery of automated notifications and alarms
The result is improved collaboration, improved accountability and connectivity and security you can trust.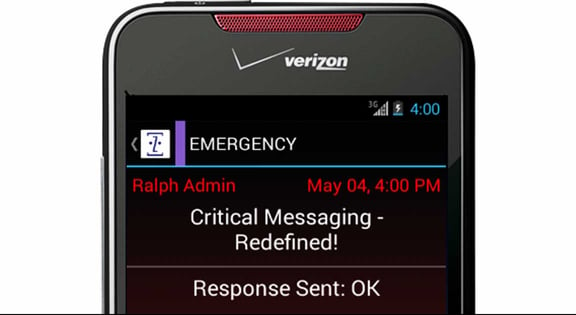 A Revolution in Rapid Response
When you demo Zipit, you'll experience its power and versatility.
You'll discover a lightning-fast delivery system that ensures critical business messaging is sent and acknowledged in seconds, not minutes. You'll see how two-way communication with priority messaging improves accountability and response. And you'll gain access to Zipit RAP™, a highly secure, cloud-based administrator that documents everything, giving you invaluable insight into your operations.
Key Features
1
Two-way secure texting and priority messaging with escalation capability
2
Freedom of choice: use a dedicated business messaging device, mobile app or web-based platform
3
Easily customize communication processes with powerful Smart Message™ workflows
4
Automatic and on-demand message and device wipe
5
Designed to replace legacy pagers and improve alarm communication/notification
6
Support for varying roles and multiple organizations
7
Seamless integration into existing EMR, dispatch, alarm or other enterprise systems
8
Complete communication audit trail kept in a secure, cloud-based platform
9
Detailed business analytics including product usage and message insights
10
Remote user and device management
11
Full HIPAA/HITECH compliance
12
Compliant with federal standards including FIPS and FedRAMP
13
Utilizes both Wi-Fi and cellular data networks for enhanced coverage
Fast. Reliable. Powerful. Zipit represents a whole new era in enterprise critical communications and business texting. One where accountability and security are key and where employees feel empowered by devices they can rely on. Zipit enables your organization to operate in ways you never thought possible.
Zipit Confirm
The secure messaging application for iOS
and Android handsets
Priority-Based Messaging
Rapid response and high-level security
in critical situations
Zipit Web
Messenger
Secure, web-based
messaging from any
computer
Zipit RAP
Cloud-based remote administrative
and management software
Choose Your Industry
Industry-leading companies rely on Zipit. Select your industry to learn why.