Keep Your Finger on the Pulse of Your IoT Business
The Zipit IoT Administrator enables you to understand how your IoT business is doing and make important support and business decisions using the latest information available.
Using IoT Administrator, Support staff can save time by using one platform to access account and device information and provide complimentary services or automated refunds. Similarly, Executive leadership can seamlessly monitor the overall business and access critical metrics like device activation growth rates, end user churn, data consumption and purchasing patterns.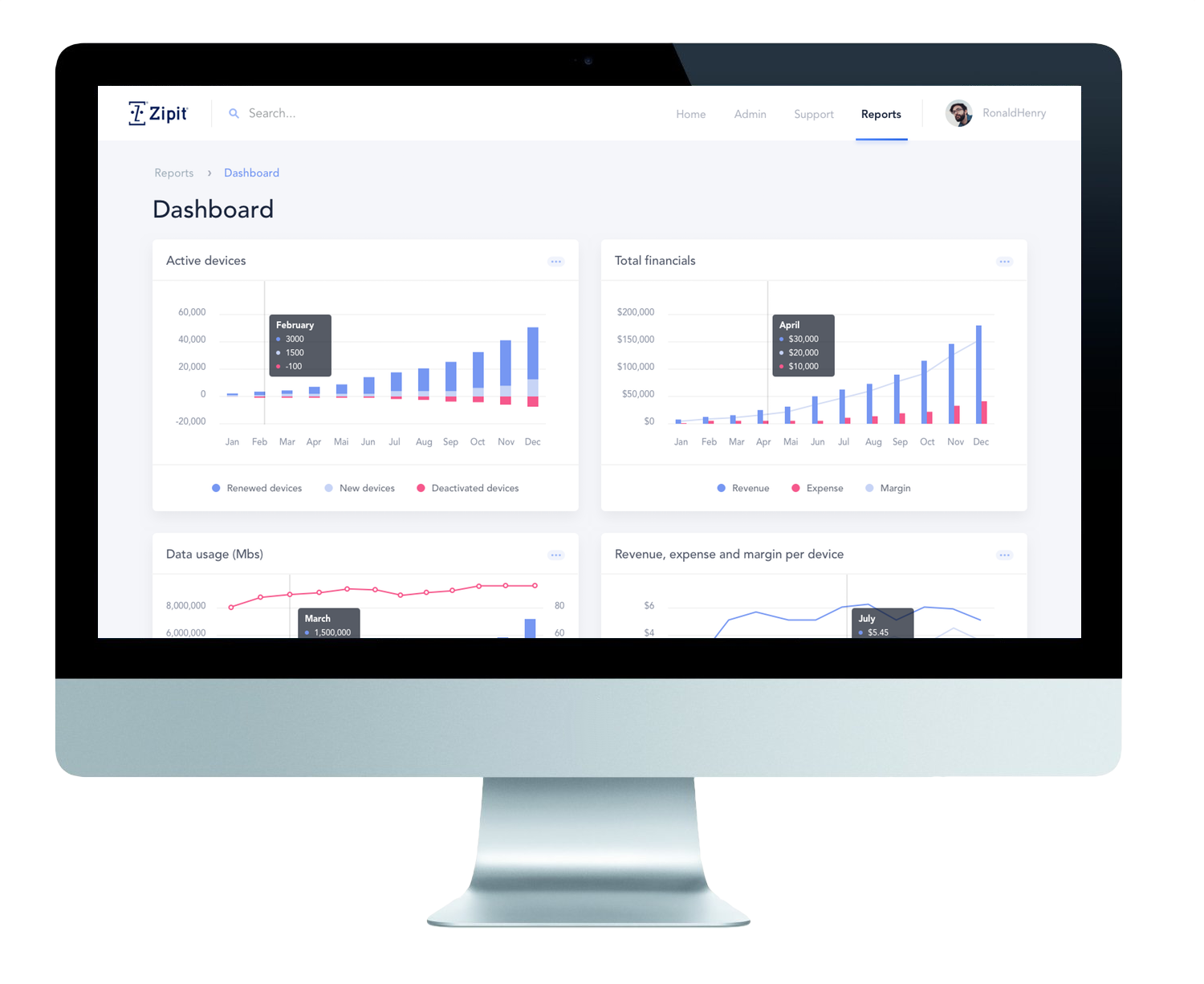 Monitor activation growth rates, end user churn and more with IoT Administrator
A Range of IoT Value-Added Services
Zipit provides enterprise-proven IoT capabilities – as standalone services or bundled together. Select one to learn more.